Twitter Loses Over 9 Million Accounts In 3 Months
Twitter always has prided themselves on the amount of accounts they had on their system.  They would show millions of accounts made quarterly, with their largest spike during 2014.  Once people complained that most of these accounts are either bots or trolls, Twitter began to investigate. As they got more and more pressure, they began to delete suspicious accounts.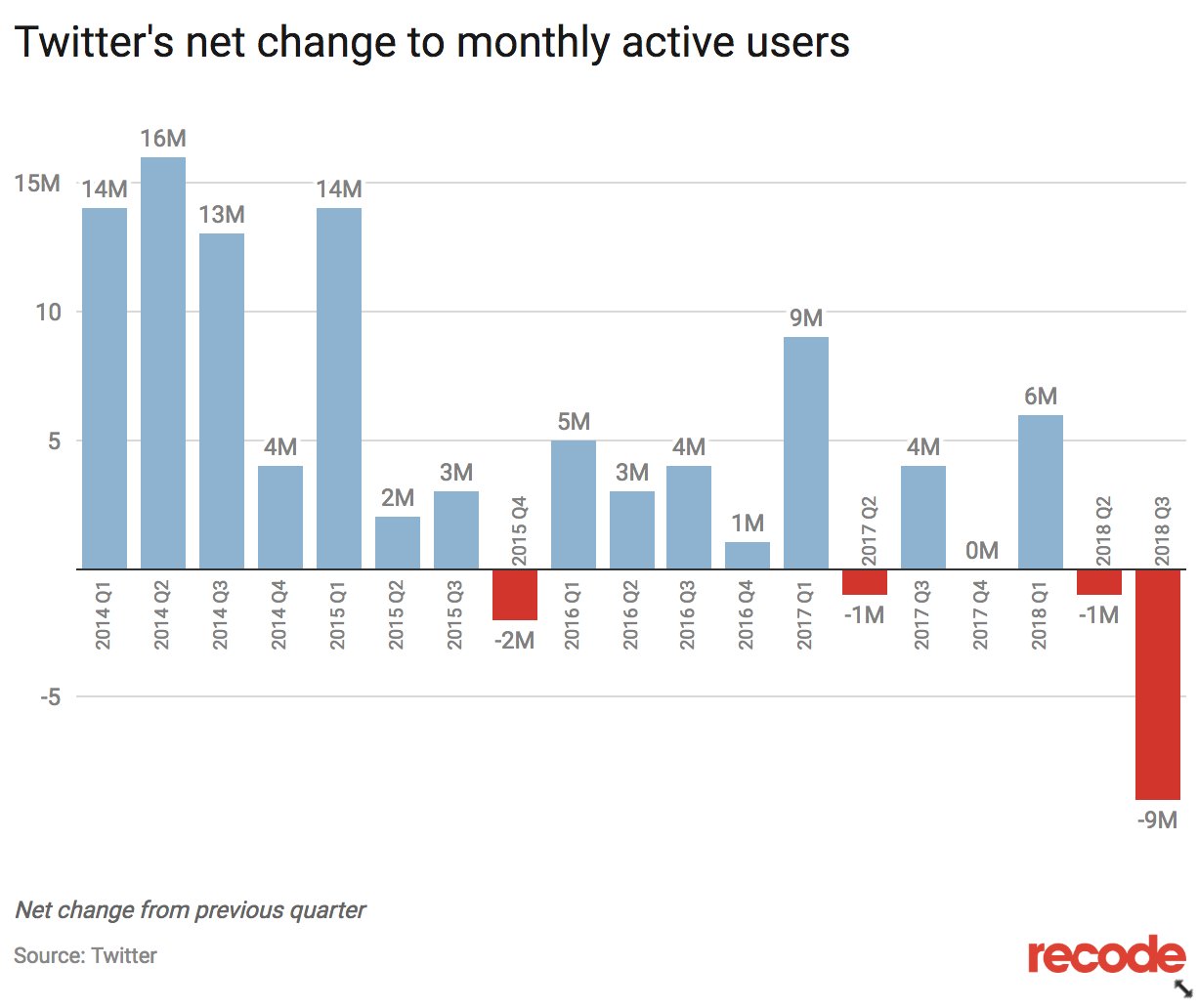 This chart shows how poor Twitter handled fake accounts before.  Dropping 9 million accounts is their largest account decrease.  Although they don't give the numbers for daily active users, they claimed it was on the rise.  One possible reason for this is that Twitter is the President's main line of communication to the public.